AutoFull Gaming Chair Blue and Black PU Leather Footrest Racing Style Computer Chair Headrest E-Sports Swivel Chair AF083UPJA
AutoFull Gaming Chair Blue and Black PU Leather Footrest Racing Style Computer Chair Headrest E-Sports Swivel Chair AF083UPJA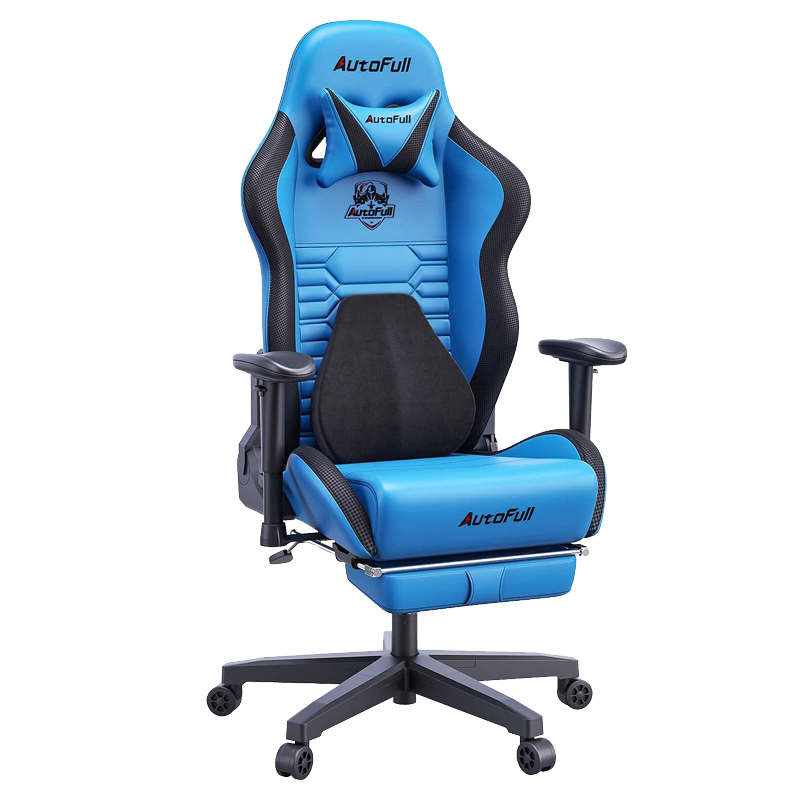 Product Category:
Gaming Chairs & Desks
Estimated Shipping Time:2-5 business days
Stock: 99 pcs available
The following countries are available to ship: Austria, Belgium, Bulgaria, Republic of Cyprus, Czech Republic, Denmark, Estonia, Finland, France, Germany, Greece, Hungary, Ireland, Italy, Latvia, Lithuania, Luxembourg, Malta, the Netherlands, Poland, Portugal, Romania, Slovakia, Slovenia, Spain, Sweden, the United Kingdom and the United States.
Product Description
GAMNG STUHL FÜR PRO-TEAMS: Das Unternehmen, zu dem AutoFull gehört, verfügt über jahrzehntelange Erfahrung in ergonomischen Computerstühlen mit einem unabhängigen Produktentwicklungsteam. In den letzten Jahren wurden mehr als 100 Produktpatentzertifikate erhalten, darunter Designpatente, Gebrauchsmusterpatente, Zubehörpatente usw., die diese Branche bei Produktinnovationen anführen.